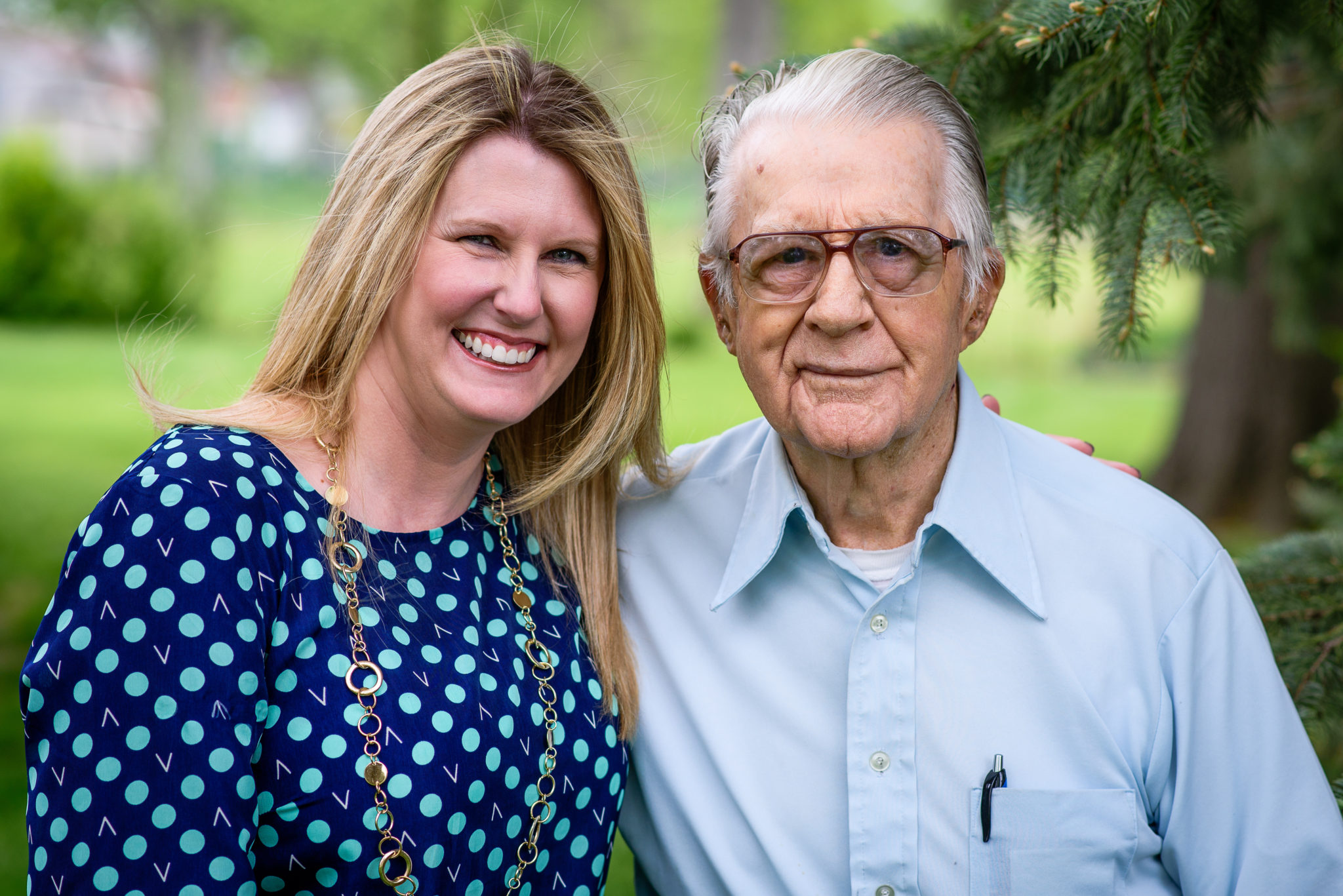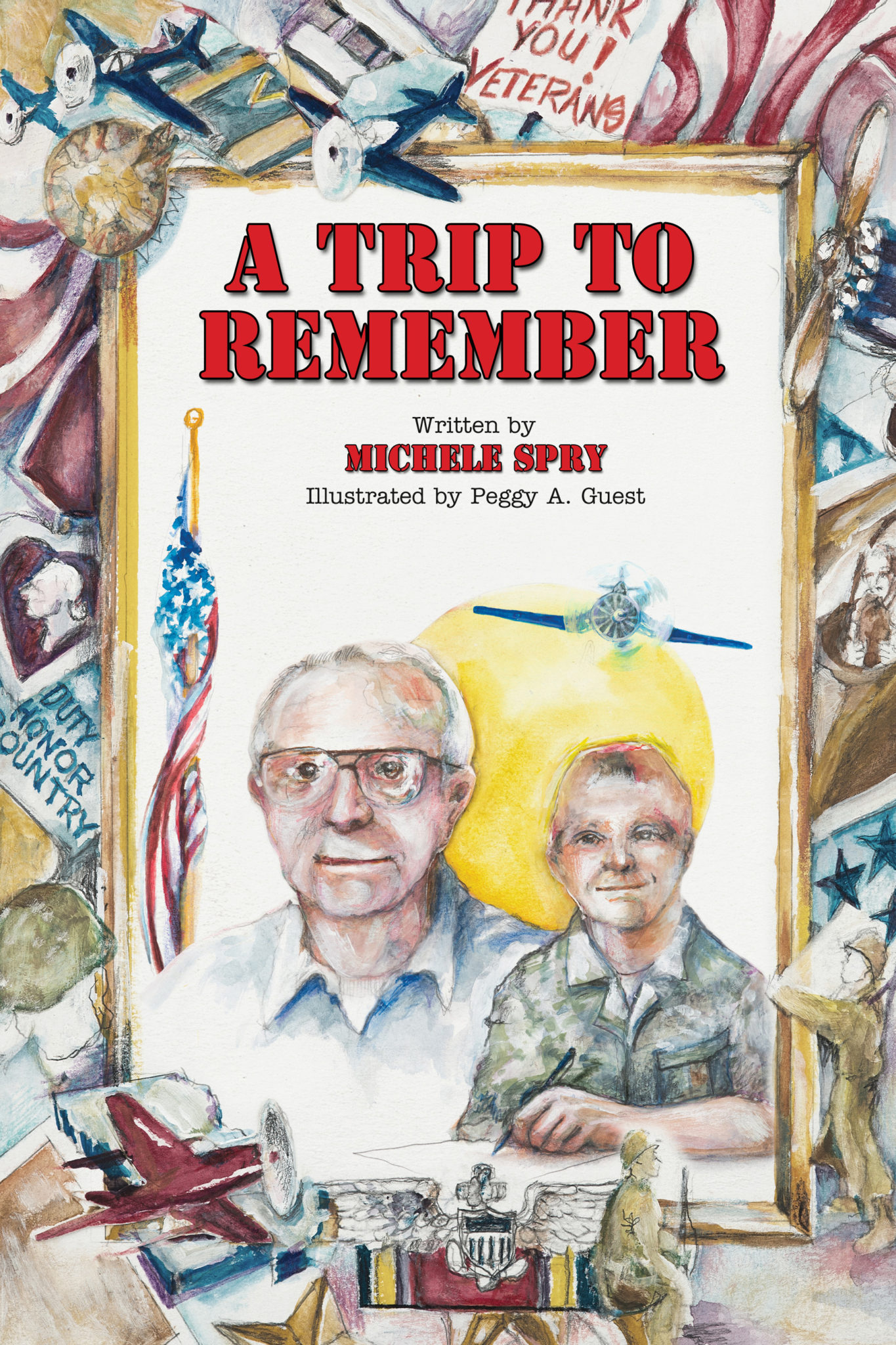 A Trip to Remember
Jaxon James has a heart for others as big as the sky. Lt. Colonel F. A. Percy is a true American hero who deserves to be honored and treated to a tour he'll never forget. Join Jaxon, his amazing family, and Mr. Percy on a journey that will forever change all their lives with a story of respect, true sacrifice, and grace.
Perfect for ages 7 - 12
Inspiration
My inspiration for A Trip To Remember came from a young man who came to our business, Midway Electric, Inc. to have his wife's broken lamp fixed. After some conversation and agreeing to fix his lamp, I couldn't help but notice that he was wearing a Corsair F4U ball cap.  I asked, "Mr. Purdy, are you a veteran?" His simple reply was, "I am a Marine Fighter Pilot from World War II."  I knew at that exact moment that he was the character I was looking for in my next book. I asked him to go on a Central Missouri Honor Flight with me, but after many attempts he declined. One day he told me if I stopped asking him to go on an Honor Flight he would tell me his untold story.
This was a rare and unique opportunity. I wanted to use his character in my fiction book about a Hero Tour - which is similar to an Honor Flight. I also wanted a special little boy in the story, my nephew Jaxon, who gets a rare opportunity to travel as a junior guardian on the Hero Tour. The experience creates a lasting friendship. In real life Mr. Purdy and Jaxon have met several times. Mr. Purdy now calls Jaxon his wing man!
Passion
I often get asked by the students which book is my favorite and my simple answer is both! Each book is about a real person who means a lot to me and to be able to share the stories with students is something that makes my heart happy. I am so thankful that Tom Trabue is still cancer-free and I would have never imagined that I would have had the opportunity to listen to Mr. Purdy's story. I also would have never imagined that I would have found his actual wing man, Mr. Tashjian, and reunited them after 72 years apart or found a very special plane they both flew during World War II!
Being called an author sounds so funny to me but it has always been something that I really wanted to do. It is a pleasure getting to visit schools across the Mid-Missouri area to talk about both books. I enjoy showing students the importance of not judging others, being kind, not tolerating bullying, respecting one another, and paying it forward. This has been an amazing journey so far and as they say… the best is yet to come!
Buy online at:
Buy locally in Mid-Missouri at: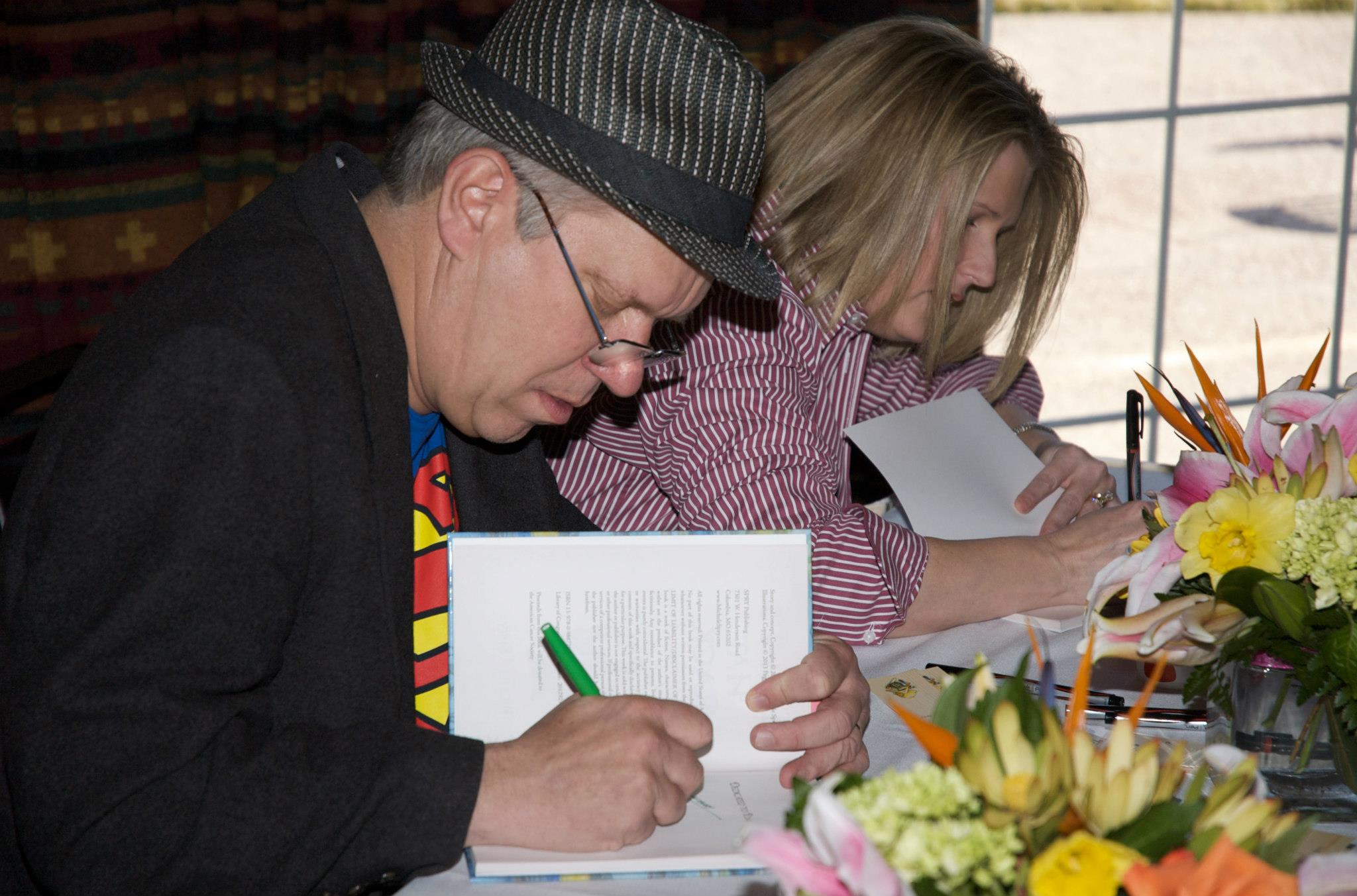 Tom T's Hat Rack
Shelby Summers has a zest for life that can't be tamed... Tom Tucker has a dream of helping others who are facing the challenges he faced not too long ago. Join Shelby and Mr. T as they join forces to give back to their community, and be challenged to do the same for yours!
Perfect for ages 7 - 12
Inspiration
My inspiration for Tom T's Hat Rack came when I learned that a good friend of mine, Tom Trabue, was diagnosed with cancer in May, 2012. I met Tom in a local Chamber of Commerce program called Leadership Columbia in 2012. We quickly became good friends and when Tom learned he had cancer, I wanted to be a part of his support team. Tom had Hodgkin's Lymphoma with a mass the size of a fist over his heart and lung. It was a scary time, but this form of cancer is treatable. He was amazing to watch go through it all with a great attitude on life. I wanted to share his approach to cancer with others, so he became the focus of my first book.
While Tom was very fortunate in his diagnosis, I realize that not everyone's outcome is this good. The message I wanted to send is that we need to be a cheerleader for those going through bad situations.  We need to let them know that we are right there with them trying to keep them smiling and laughing. It is important to be a solid friend and think about, "what can I do to help"?
The beginning
My husband and I went to Montrose, CO on August 28, 2012 to visit friends. It was at that time that I began getting this book out of my head and onto paper! By December 31, 2012 I was holding a real true copy of "Tom T's Hat Rack – A Story About Paying It Forward" in my hands and became self-published on January 2, 2013! I knew at that moment that this was not my only book. I enjoyed and enjoy visiting many schools around the Mid-Missouri area and talking about my good friend, Tom Trabue, and my book. There was even an anonymous donor that paid to have 4 copies of the book placed in every Columbia Public School library! I am happy to report that Tom's cancer is still in remission today!
Buy online at:
Buy locally in Mid-Missouri at: